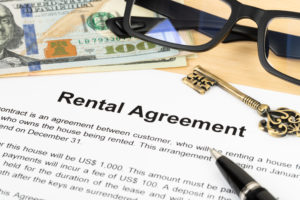 Every state has different rules when it comes to security deposits, and Florida is no different. Here are some of the top facts to know about Florida's security deposit laws:
How Much Can Landlords Charge?
Florida state laws have no limits on rent or security deposit costs. However, most landlords in Florida will charge no more than two months' rent as a security deposit. However, there may be city or county restrictions, so be sure you double-check and don't charge more than your local government allows.
How Is the Deposit Stored?
In Florida, you can (legally) store a security deposit in three ways. The first is a surety bond, which is an agreement with a third party to guarantee the deposit amount. However, most landlords will place a tenant's security deposit in either an interest-bearing or non-interest-bearing bank's savings account.  (more…)