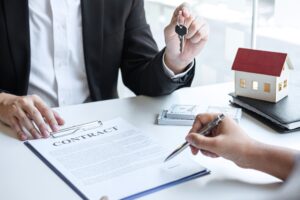 Most tenants know to read their leases carefully before signing them. While some tenants may not always seem thorough about it, they do understand the importance of reading this document. Just like tenants, you, as the property owner, should be diligent in examining the lease.
Understand What's in the Lease
You might think you know the lease terms from top to bottom, but that's rarely the case. It's easy to forget something vital, especially for property owners who don't hire managers.
Did you set up the terms for paying rent? Rental fees? Grace periods?

What about the pet policy? Pet rent? Deposits?

Does the lease specify a smoking policy? If so, is vaping allowed?
Make sure everything is set out in great detail. Any rule that isn't set up in the lease may be open for interpretation later.
Are You Sure the Tenant Can Afford the Rent?
It's not enough to simply verify that a prospective tenant is employed. You should also verify their rate of income and account for every source of income. 
Make sure a prospective tenant earns a minimum of three times the rent every month. For the sake of simplicity, let's say you charge $500 per month for rent. Your tenant should have a monthly income of $1500. This can help you avoid unpleasant confrontations down the road.
Know What to Request in Advance
Knowing who you're renting to can save you from bad experiences. Each application should include a copy of their photo ID, letters of reference, and proof of income.
Don't just collect these documents. Do the research. Conduct the background check. Reach out to those personal references. Verify the applicant's employment history.
We'll Make Sure Your Lease Stands Up
Reliable Property Management has years of experience in setting up leases. We'll help you draw up any legal documents you need as the owner of your rental property. Visit us online or call (443) 869-3799.