Keeping your property in good condition is in your best interest, as well as that of your tenants, but making sure that repairs get taken care of quickly requires a system to manage requests effectively and efficiently. Here are some things to consider as you do!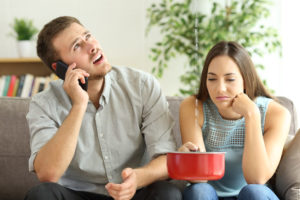 Formal Vs. Informal
Before your tenants sign a lease, you need to decide whether you're going to use a formal or informal repair request system. In an informal system, you'll have tenants contact you directly via email or phone. While this can work for a small number of tenants, it can quickly become unmanageable as you extend out into managing multiple properties.
A formal system involves a specific process for filing requests in writing, now usually via an online form, although some landlords prefer email. In addition to ensuring that all repair requests are in writing (making them easier to track), you can more easily handle a larger number of tenants with a formal system.
Landlord Vs. Property Manager
It's important to decide who will be responsible for responding to maintenance requests. As the landlord, you can have tenants make requests directly to you. While this may cut out any intermediaries, it also means you'll be responsible for face-to-face conflicts, as well as the repairs themselves, whether you perform the maintenance or hire outside parties to do the work.
With a property management company, you turn over all of those responsibilities to a third party, who can process and expedite requests using their network of handymen and technicians.
Emergency Requests
Finally, you need a clear procedure for any emergencies — such as a major leak or a lack of heat during the winter — that occur outside of normal business hours. Whether it's you or a property manager, someone needs to be available to handle the problems that arise.
If you're interested in learning more about the ways that a property manager can help you, contact Reliable Property Management, Inc. today!