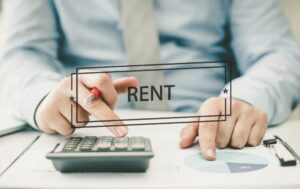 Before you market your rental property, you'll need to know how much you can and should charge for rent. Charging too much can mean you'll have trouble finding a good tenant. Charging too little can mean losing money on your investment property. 
Knowing how to conduct a rental market analysis for your area will help you focus on a good rental price range. 
Create Your Database
The first step is to use a spreadsheet, such as Excel, to create a database of comparable listings. You can ask a real estate agent for help, or you can get online and search the rental listings on sites like Zillow and Realtor.com. 
Refine your search for rental units that share similar features, sizes, and locations to your rental unit. Fill in your database with the results from these searches.
Evaluate the Neighborhood
This step is primarily used to help investors decide where to buy a rental property. But whether you already own rental property or you're a first-time rental property owner, you can use a neighborhood evaluation to determine how to market your rental units. 
In an area with few amenities (shopping centers, bus stops, etc.) and high crime or distressed business districts, you'll want to stay in the lower rent price range. An area that seems to be thriving justifies a higher rental rate. Look for an area that attracts new businesses, grows a stronger sense of community, and offers more amenities.
Compare the Properties in Your Database
Finally, you'll want to compare your property to the listings you assembled in your database. 
Some factors to consider include:
Square footage

Number of bedrooms

Number of bathrooms

General condition

Special features or amenities
Use these factors to find properties in your area that closely resemble your rental property. This will give you a range for determining how much you can realistically charge for rent.
Property Management Services You Can Trust
After many years in the industry, Reliable Property Management has developed the skills and infrastructure that help us provide superior service. To learn more about how we can help you manage your rental property, contact us online or call (443) 869-3799.