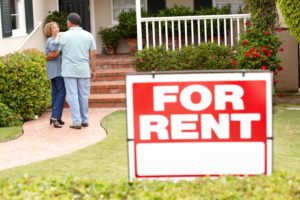 A rent roll is a record of your rental property's history. It's used for a variety of purposes. It tracks rental payments, late fees, lease terms, and due dates. The rent roll is effective in helping you make sure your property continues to generate enough income to remain profitable.
How Will a Rent Roll Benefit You?
A rent roll separates the rental income your property generates from each rental unit. For example, if you own a multifamily home with three rental units, you'll have one entry for each of the three units. 
The rent roll also provides a grand total that tells you how much of the income the entire property generates. 
Using a rent roll, at a glance, you can see how much each tenant is paying on a monthly basis. You will also see when the lease started and when it's due to expire. When you keep this information easy to locate, you can avoid having to dig up leases and read through them for this specific information.
This information can also inform you when you have the resources to upgrade your property, or when it's financially beneficial to obtain professional property management services.
How Do You Create a Rent Roll?
If you use the services of a property manager, they probably use a standard format for their rent rolls. If you're managing your property yourself, you can create a rent roll in MS Excel or another spreadsheet application. Simply add your labels to the columns and format the cells appropriately. From there, you only need to add your data. 
What Should Your Rent Roll Include?
When you add labels to your rent roll, make sure to add any information that you feel will be relevant. Here are a few suggestions that are commonly included in rent rolls:
Square footage of rental units

Rent amount owed each month

Rent amount collected

Lease start and end dates

Tenant expenses
You can customize your rent roll with additional columns if there's more information that you want to include. However, it's helpful to keep the form easy to read, so you can find information quickly.
We Can Help You Track Your Rental Property Income
Reliable Property Management handles every aspect of your rental property's operation, including keeping track of the property's rental income history. To learn more about how we can help, call us at 443-869-3799.