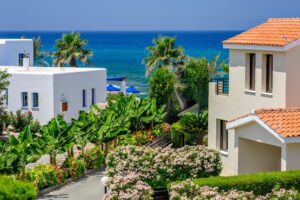 When you own rental property near a coastal area, hurricanes, and tropical storms are a significant concern. Your rental property could suffer severe damage that your insurance policy might not fully cover. While this can put you in a dire situation, there are resources you can turn to for help.  
Apply for Tax Relief
While you should look to your community for more immediate resources for hurricane relief, long-term relief is also available. Your property management company can help you obtain the Damaged Property Assessment Reduction Form from the Maryland State Department of Assessments and Taxation. 
This form will give you tax relief for property damaged by flooding and power outages. You'll obtain tax relief through a new assessment of your property that will take the damages into account.
Help Your Tenants Get Rental Assistance
You can help yourself by ensuring your tenants can continue paying their rent. In many cases, tenants in an area affected by tropical storms may lose their jobs or be unable to work. 
The Maryland Department of Housing and Community Development will provide up to two months of rent for qualifying individuals. The rental payments may go directly to you or your property manager. Alternatively, the Maryland Eviction Partnership Program may receive the funds and send them to you.
Contact the American Red Cross
In addition to on-site help for displaced residents, the American Red Cross provides financial assistance to property owners. They can help you obtain low-interest loans or grants. 
Although most programs are for property owners whose primary residence suffered severe damage, they can also direct rental property owners to additional relief resources.
We Can Help You Manage Your Property
Reliable Property Management can help you look after every aspect of your rental property. You can learn about our specific services when you contact us online or call us at (443) 869-3799.