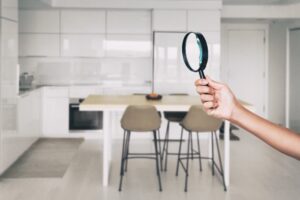 From time to time, it will be necessary to have your rental property inspected. Such inspections will help you protect your property while ensuring your tenants are living under safe conditions. When done on a regular basis, the inspections can save you money by identifying repair issues early.
How Much Should You Expect to Pay for an Inspection?
The average cost of a property rental inspection is $250. It is an expense that you can't deduct from the tenant's security deposit, so it's important to add this sum to your budget. Make sure to ask about these fees before hiring someone to inspect your rental property, as some companies may charge more.
What Does a Property Inspection Entail?
One primary purpose of a rental inspection is to look for damage that doesn't fall under the category of wear and tear, which is especially important if you're allowing your tenants to sublet. A third-party tenant may not feel as obligated to respect your property.
The inspector should also look for repair issues that might not be the result of damage. The inspector might miss a leaky pipe, an inoperable HVAC system, or other issues if they are solely focused on property damage.
When Should You Schedule the Inspection?
If you have tenants that have their rent subsidized by the government, you must schedule those inspections twice per year. Complying with this regulation might be easier if you perform semi-annual inspections in every unit, which helps you to better keep up with repair needs and maintain proper safety standards. 
An inspection in both the fall and spring will enable you to catch issues that the winter and summer months might conceal.
Professional Property Managers Take the Worry Out of Inspections
In addition to our other services, Reliable Property Management conducts routine property inspections. If it's time to inspect your rental property, call us today at (443) 869-3799.