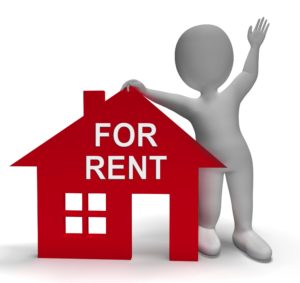 As a property owner, one of the responsibilities you have is to make sure your rental units meet safety standards. This usually consists of making minor improvements to the property to reduce the risk of accidents and injuries for your tenants. 
If you're not sure how to get started making your property compliant, here are a few suggestions. 
Avoid Slips, Trips, and Falls
An often overlooked safety feature that requires your attention is the presence of safety railings in key areas. Any incline, stairway, or potentially slippery surface should have a safety railing. This list includes bathrooms and short stairways of three or four steps. 
If the area is already equipped with safety railings, make sure that they're properly secured. Damage from wear and tear is common with safety railings.
Check the Lighting
In each rental unit, make sure the lights are in working order. Install adequate lighting in stairways, corridors, and other confined areas. Install good working lights in common areas, such as walkways, parking lots, and breezeways. 
In addition to preventing injuries, proper lighting can help deter theft or other criminal activity on your property.
Provide Good Indoor Air Quality
There are several factors that can affect indoor air quality in your rental units. Make sure that smoke alarms work properly and have them tested regularly. You should also install carbon monoxide detectors. Keeping your HVAC systems tuned up can help the air stay free of contaminants. 
Provide Basic Security
As each tenant vacates their rental unit, you should change the locks on the doors for those units. Inspect the locks on sliding glass doors and windows, as well. Installing security cameras in common areas is also a good idea. 
You can encourage your tenants to participate in a Neighborhood Watch program for added protection against property crime.
We Can Help You Meet Basic Safety Standards
You can get professional help in making your rental property safer for your tenants when you contact Reliable Property Management at 443-869-3799. We offer a full range of services to ease the burden of managing your rental property.