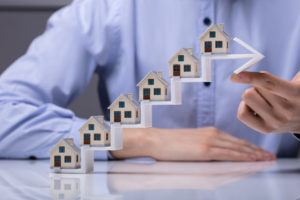 With the shifts in the rental market over the past few months, property owners and landlords across the country are faced with a decision: should they raise monthly rental rates for their tenants?

While there's no one-size-fits-all answer to this question, here are a few of the things that you should keep in mind as you weigh your options:
The Pros
Raising rent for your tenants is never an easy choice. But, some definite benefits come with increasing your rental income, including:
More Money for Renovations
Is your property outdated and in need of renovations? Well, increased rental income can help you make the leap! If you have made improvements based on the requests of your tenant, raising the rent might be an easy decision.
Keeping Up with the Rental Market
Rent prices are skyrocketing across the country. If your rental rates are too low, you could end up losing money on the property, especially if property taxes or utility costs go up.
The Cons
Unfortunately, there are some drawbacks to raising the rent for your tenants, too. It's a decision that should be made carefully, keeping these potential pitfalls in mind:
Losing a Good Tenant
A good tenant will take care of your property and pay rent on time. Is that an asset you are willing to lose? If the decision costs you a reliable and low-maintenance tenant, it might not be worth the extra income.
Out-Charging the Competition
When you are in-between tenants, it could be a convenient time to raise the rent. Just make sure you don't overcharge or you could risk a long period of vacancy that will cost you money!
If you need help to decide on a fair rate for rent, reach out to the experts at Reliable Property Management. We've been helping landlords to make informed decisions about their properties for years. Contact us today to find out more about how we can maximize your rental income!