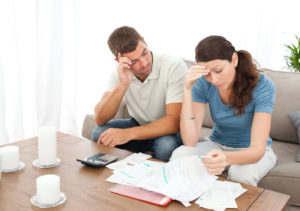 A notice to quit is a document that attempts to correct an issue with problematic tenants in a formal manner. It gives the tenant a predetermined number of days to fix the issue before the landlord or property owner files a notice of eviction. This is the final attempt to collect rent or fix other issues before starting the eviction process. 
Why Would You Issue a Notice to Quit?
In many cases, a notice to quit is sent by the property manager or owner due to unwanted behavior committed by the tenant. This includes late rent payments but might also involve noisy or destructive tenants. Alternatively, the notice to quit may be sent due to other factors. 
The owner of the property may have sold the property, and the new owners may want the tenants to move out. This is one of the property management services you can retain to make a difficult process easier.
Here are more common reasons an owner might send a notice to quit:
The pet policy has been violated

The unit has not been kept reasonably clean

People are living in the unit who are not listed on the lease

Other lease violations
Regardless of the reason for the notice to quit, the property owner must state it clearly on the notice. Failing to do this can invalidate the notice.
What Information Should Be Provided on the Notice?
In addition to providing the reason for the notice, you must include other vital information. If you fail to provide this information to your tenant, the process will be invalidated. In that case, you will have to file a new notice. Make sure to include:
The names of all people living in the unit

The address of the property

The floor and the exact number of the rental unit
Before submitting the notice, the owner or property manager must sign and date the notice. Make sure that the signature and date are clear and legible.
Rentals Made Easy with Reliable Property Management
Managing tenants can become the most stressful part of owning any rental property, but not when you hire Reliable Property Management, Inc. When you call us at 443-869-3799, you'll discover that we offer a whole host of services to make your life easier as a property owner.