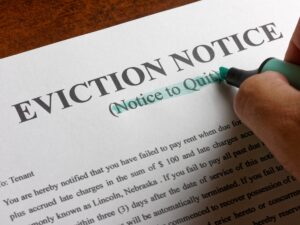 As a rental tenant in Baltimore, it's important to understand your rights and your landlord's rights in the state of Maryland. While on-time rent payments are always encouraged, life circumstances can sometimes arise that make on-time or full payments impossible. 
In general, landlords and property managers have the power to forgive occasional late rent payments if they choose to. However, on-time rent payments are typically required per most rental lease agreements. This means that Maryland landlords can take legal action when tenants are unable to pay rent. 
Failure to Pay Rent in Maryland
If a tenant fails to pay rent in Maryland, landlords can go to court to ask for eviction of their tenant. The procedure of rental tenant eviction is called a summary ejectment, and the court cases are typically called failure to pay rent cases. 
This process begins with the landlord filing a written complaint with their local district court. This complaint requests that the property is repossessed, the rent that is due is paid, and that the tenant reimburses their court costs. In order to move forward, the landlord will have to provide proof of a current license for property rental operations in Maryland. 
If this process finds the landlord to be favorable, the tenant must leave the property within four days of the decision. In some cases, the courts can grant tenants more time if the four-day timeline could endanger the tenant's health. Tenants can also appeal the court decision if they choose.
Get Your Rental Questions Answered by the Pros
The best way to avoid the costly and stressful process of eviction is to make sure you know your rights and responsibilities as a renter. To learn more about Maryland rental properties, contact us at Reliable Property Management today by calling (443) 869-3799.