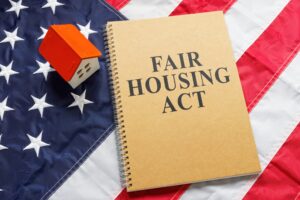 Each state in the U.S. has its own laws regarding fair housing. In Maryland, article 20-702 of the Annotated Code of Maryland addresses this issue. If you are an owner of rental property in the state, you must familiarize yourself with this section of Maryland law. 
Knowing what practices are illegal will help you abide by the law and avoid complex legal disputes in the future.  
How Does Maryland Define Housing Discrimination?
The Fair Housing Act in Maryland makes it illegal to refuse housing to any qualified renter. This law includes prohibiting the property manager from using discriminatory terms in publishing rental vacancy announcements. 
Additionally, the property owners can't claim that a rental unit isn't available for inspection or rent when it is actually vacant and available.
Protection for Families
A property owner or manager can't refuse to consider an applicant's income when determining eligibility. The law also protects families with children or those planning to have children. It does this by prohibiting the property owner or manager from asking about birth control practices or family planning.
Discrimination Against Protected Classes
Maryland law specifies protected classes and makes it illegal to discriminate based on these characteristics. 
The protected classes in Maryland are:
Race and skin color

Disability status

Familial status

Religious beliefs

Gender and sexual orientation

Marital status

National origin

Gender identity

Source of income
Further, the law specifies that acts committed against members of protected classes are also illegal. These acts include any acts of violence, harassment, intimidation, and abuse. The tenants and applicants as well as their family members are fully protected against these acts of prejudice.
Property Management Made Easy
Landlord/tenant laws in Maryland can seem overwhelming, but Reliable Property Management, Inc. can help. To learn more about our services, contact us online or call us at (443) 869-3799.