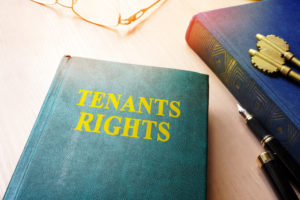 The state of Maryland goes the extra mile in protecting its tenants' rights. Landlords that are looking to lease new property will need to keep the state's codes in mind both when they establish their leases and as they invite potential renters to the property.
Fair Housing
Maryland State Code §20-101 notes that all tenants that are seeking to rent a property have the right to do so without facing discriminatory practices. This means that landlords may not bar new residents from housing based on their:
Color

Disabilities

Familial status

National origin

Race

Religion

Sex
While these categories were established on a national level within the Federal Fair Housing Act, the state of Maryland also notes that landlords are prohibited from barring prospective residents from housing based on their gender identity, marital status, and/or sexual orientation. 
There are exceptions to these rules, but the doubled protection is meant to ensure that all Maryland residents can reasonably seek out housing.
Security Deposit Statutes
Maryland takes steps to protect the deposits that new tenants make. In-State Code §8-203.1, the state notes that landlords must protect their tenants' deposits in escrow, assess returns based on a comprehensive walkthrough, and establish a timeframe in which deposits will be reasonably returned upon the conclusion of a tenant's lease.
Protection Against Landlord Retaliation
Renters in Maryland are protected from landlord retaliation in the face of tenant/landlord conflicts. Maryland State Code §8-208.1 notes that unqualified evictions, decreased service, and abruptly raised rent can each qualify as retaliatory behavior. 
Tenants that witness these kinds of behaviors can file a claim with Maryland's civil court. If the court rules in their favor, then tenants may receive up to three months' rent as damages in addition to compensation for their legal fees.
Responses to Domestic Violence
State Codes §8-402 and §8-5A-01 note that tenants that wish to leave a property due to domestic violence may do so without being faced with a termination fee. Tenants must provide written notice of their end of the lease as well as a form of proof detailing the domestic violence they suffered while on a landlord's property to take advantage of this legislation.
Notes on COVID-19 and the Eviction Moratorium
While the status of the CDC's eviction moratorium is in question in Washington D.C., the court has stayed its decision on it for the time being. As such, all parties in Maryland are entitled to remain on their rented property until the eviction moratorium formally comes to an end on June 30, 2021.
For more information about tenants' rights in Maryland, reach out to the RPM of Maryland. Our team offers property management services to landlords as well as counsel regarding tenant placement, evictions, rent collection, and maintenance.