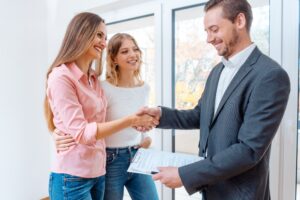 Even the best tenant might inadvertently damage your property. These damages can cost you time and money in addition to creating frustration. You can reduce the stress of worrying about potential damages when you take steps to ensure your tenant will take better care of your property.  
Thoroughly Vet Prospective Tenants
Set up a process for researching each applicant to ensure you get a better quality tenant. This process should include background checks in addition to credit checks and reference checks. Before approving a tenant, you should verify that the individual has a good rental history and has the ability to make rent payments on time.
Set a Reasonable and Refundable Deposit
Money is a great incentive in almost any situation, and that includes helping a landlord protect their rental property. Your tenant will want to earn their security deposit back by protecting your property. 
To be effective, the deposit should be reasonable when compared to deposits charged by other property owners within the same area. You should also make sure your tenant knows you will deduct damage repair costs from the deposit. 
Set Up Routine Inspections
A long-term tenant will take better care of your property when they know to expect inspections on a regular basis. You can choose semi-annual or quarterly inspections, depending on your preferences. This will also give you the opportunity to address any needed repairs in a timely manner, preventing future damage to your property.
Establish Good Relationships
You can protect your property from damage by establishing a strong, interactive relationship with each tenant. Communicate regularly with them and make sure to keep up with requests for repairs. Tenants will be more interested in respecting your property if they feel welcome and valued.
We Offer Effective Property Management Solutions
From choosing better tenants to helping with the upkeep of your rental property, Reliable Property Management, Inc. can help. You can learn more about our services when you call us at (443) 869-3799 or contact us online.