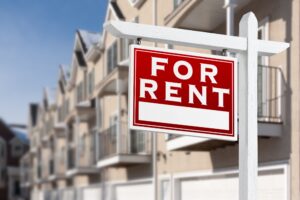 As a landlord, the responsibility of maintaining your rental property falls to you. This includes everything from making minor repairs to complying with building codes to dealing with major disasters. 
It's imperative to take care of maintenance issues promptly to avoid more serious problems and repairs down the road. 
Tips for Maintaining Your Rental Property
But what's the best way to handle the maintenance of your rental property? Since upkeep can be time-consuming, costly, and labor-intensive, many landlords prefer to let a professional property management company handle it.
If you choose to manage the work yourself, you must do so efficiently. The following are some tips to help you do exactly that:
Have a Plan
Before any big mishaps pop up, it's vital to have a plan in place for how you will handle them. The plan should include a list of emergency contacts, including plumbers, contractors, and electricians. It should also include a budget for maintenance needs and a process for communicating with tenants about maintenance issues.
Inspect Your Property Regularly
Regular inspections will give you a chance to identify potential issues early before they become big problems. Pay special attention to the roof, appliances, and windows. If a tenant reports a maintenance issue, respond as quickly as possible.
Keep Records of Everything
Always keep thorough records about maintenance that is done. This will help you keep track of expenses and give you ideas on what may need attention in the future. 
Always Make Sure Repairs Are Completed to Code
Hiring trustworthy contractors who make repairs according to code will save you a slew of trouble. It will help protect you from liability in the event of an accident or mishap with your property.
Rely on Reliable Property Management
Proper rental property maintenance requires significant time and effort! One of the best ways to maintain your property is to let professionals handle it all. If you'd rather leave property management to the experts, reach out to our team at Reliable Property Management today at (443) 869-3799.