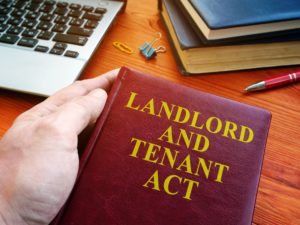 If you're new to rental property ownership, you might be unfamiliar with the Section 8 program. This program is federally funded, but managed by local governments to ensure low-income families can obtain affordable housing. 
In addition to helping those families avoid homelessness, Section 8 vouchers also benefit a property owner who rents to low-income families. 
Lowering the Risks for Unpaid Rent
When screening Section 8 applicants, it's still important to run credit and background checks. Since the Section 8 program only pays a portion of a tenant's rent, you will have to rely on the tenant to pay their out-of-pocket portion of the rent on time. Fortunately, you can trust that the portion covered by government subsidies will arrive on time.
You Can Raise the Rent
As long as you stay within the market value for your area, you can raise the rent on your rental property every year. Most Section 8 programs allow for a 5-8% rent increase on an annual basis. 
Since tenants are also paying less out of pocket, they will often find the rent increases to be more manageable.
Find Tenants Faster
There are two reasons you will be able to fill vacant rental units faster when you accept Section 8 vouchers. First, you'll be among the few property owners who accept Section 8 tenants. Second, there are apartment listings specifically devoted to helping Section 8 recipients find housing. You can list your vacancies on those sites in addition to the traditional marketing you do to fill rental vacancies.
Reduce Your Turnover Rate
You'll keep your rental units occupied for longer when you accept Section 8 vouchers. This is another advantage of being one of the landlords in your community who will accept housing vouchers. Since it's often more difficult for low-income families to find housing, they will tend to stay longer.
Let Us Help You Find Your Next Tenant
Reliable Property Management can help you maintain your rental property, process rent payments, and find new tenants for your vacant units. Call us today at 443-869-3799.