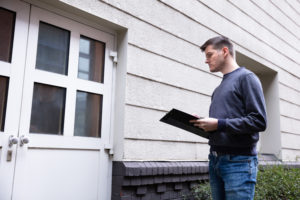 There's so much to do when it comes to renting out a property. Any step you can make to streamline this process is a great benefit, which is why move-in property condition checklists are such an asset. 
 Move-in property conditions checklists make it easier for both you and your tenant by facilitating transparency and accountability upfront. 
 If you don't already have a checklist in place or aren't sure why you need one, this quick read will fill you in on what you need to know! 
What Is a Move-In Property Conditions Checklist? 
The move-in property conditions checklist is a document that states the condition of the property at the time of move-in. This checklist works for both parties by serving as a documented agreement of the rental's condition at the start of a new lease. The checklist should be signed in conjunction with the lease to minimize the chance of a dispute later on.
What the Checklist Should Include
The checklist should be as detailed as possible to help you track what's normal wear and tear and what's new damage in a unit. Each room of the property should be thoroughly inspected and documented. In addition to the obvious things like the walls, flooring, and appliances, some other important things worth inspecting include:
 Smoke detectors and carbon monoxide detectors
The HVAC system

Cabinets and drawers

Door locks and hardware

Windows

Garage doors 

Internal and external lighting fixtures
 Be sure to note that this list can vary from property to property and may need updating as units are updated or remodeled.
Why Do You Need a Property Conditions Checklist? 
A move-in property conditions checklist makes it easy for you to assess what is prior damage and what damage is new when your tenant eventually moves out. This will be important in justifying withholding the security deposit if the situation arises. 
Professional Property Management in the Baltimore Metro Area
The property management specialists at RPM of Maryland understand the challenges that come with renting and managing property. We make the process easy with comprehensive services that work for both owners and tenants.  Give us a call at 443-869-3799.