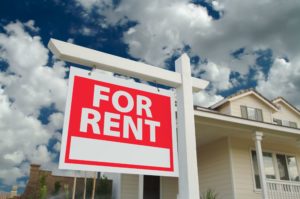 While the real estate market experienced huge gains in the past year, the rental market had an almost opposite experience.  The massive disruption in the rental world, including financial hardships caused by the COVID-19 pandemic, created rapid changes and new challenges for renters and property owners.
Fewer People Renting Due to Financial Difficulty
As Gen Z graduates have come out of college facing uncertainty due to the pandemic, many of them are holding off on making career decisions and moving away from home until they find greater stability.
Additionally, in the past year, around 3 million renters – most of them younger millennials and members of Gen Z – moved back home due to pandemic-related financial difficulties, which greatly impacted the rental market.
Fewer Renters Moving Due to Safety Concerns
Uncertainty and anxiety have caused some renters to hold off on their plans to move or cancel a potential relocation entirely. While many of these people will likely resume their search for a new rental when things normalize, many current renters are unwilling to deal with the risk of exposure when it comes to touring rental properties.
Although many properties offer images of their spaces online, an overwhelming majority of renters find that seeing a space in person is "highly important" to their decision on a new home.
Renters Are Seeking Different Kinds of Spaces
As more companies have decided that work-from-home protocols are a viable option post-pandemic, renters are finding themselves spending more time in their homes.
With this shift, many renters seek single-family homes that feature home office space, personal yards, and patios, which are much more inviting than apartment living when it comes to remote work.
Along with this shift from apartment living to rental homes, many renters are looking for spaces to provide a path to eventual homeownership.
How Property Owners are Responding
As economic hardships have hit potential tenants, many landlords have delayed raising their rental prices. Instead, they are choosing to search for new tenants to fill existing openings using leasing incentives. Many landlords have found that their existing tenants are also open to extending their leases.
Both landlords and property management companies are working to cater to the safety of their tenants, providing contactless communications. They're opting to use email, phone, and videoconferencing instead.
Some property owners create 3D tours of their spaces or videos to help potential tenants decide on where to rent, while others opt for "self-show" options. In this case, the potential tenant can unlock the property with their phone and see it in person without the potential of coronavirus exposure.
New Regulations Are Changing the Game
Whether it's by law or due to customer demand, businesses – particularly those in the rental market – are changing how they operate in order to comply with updated health standards. However, this can be a labor-intensive project. 
Property owners can benefit from experienced property management companies that offer online portals and an advanced understanding of new regulations and laws.
If you're a property owner looking to hand off your property management to an experienced team, contact Reliable Property Management today.