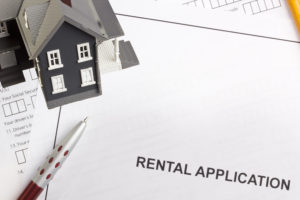 Screening potential tenants can be a tall order. Since most rental agreements are one-year contracts, it's important to determine which applicants will be reliable. However, it can be difficult to figure this out with a traditional application or a quick interview. 
However, there are some questions that you can ask prospective renters to help you in your search for long-term tenants. In this article, we'll list some of the best questions you can include in your rental application.
What Date Do You Intend to Move In?
This basic question can ensure that your schedules align so that you can avoid gaps in the occupancy of your rental unit.
Do You Have Pets?
If you allow your renters to have pets, you should ask about the breed, size, and age of any pets ahead of time so that you can communicate expectations regarding pet deposits and any rules about leashes, clean-up, and damage.
What is Your Monthly Income?
Generally speaking, the most reliable renters are the ones who have a monthly income that is at least three times the monthly rent. Asking about monthly income can ensure that your renters can meet their end of the financial agreement.
How Many People Will Be Living in the Unit?
In this section, you'll want to find out the names of anyone who will be on the lease. You may also want to address rules for short-term and long-term guests staying at the property.
Have You Ever Been Convicted of a Crime?
Landlords have some discretion over who they want to rent their properties to. If your applicant has a history of domestic violence or they are a registered sex offender, you may want to deny their application.
Make sure to follow up this question by asking about the nature of the crime that was committed, if applicable, and consider asking for a background check to verify any statements made. If a person had a minor crime on their record decades ago, it might not have as much of an impact on your decision as a recent or violent crime.
Be a Better Landlord
At Reliable Property Management, we provide resources and tools to help property owners rent out their homes effectively. We can help you to manage your rental properties, providing real-time updates on your investment from anywhere in the world. Give us a call today to see what we can do for you!