When it comes to rental properties, many owners are reluctant to hire a property manager. After all, why hire someone to do things that you can take care of yourself? However, there are a number of reasons why hiring a property manager to handle your rental property is a great idea.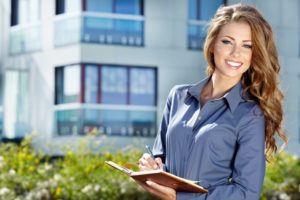 You'll Save Yourself Hassle
Being a landlord is a full-time job. Between collecting rents, handling repairs and complaints, turning over rental units, and other endless tasks, it can be hard to find the time to do anything else.
With a property manager, you'll be able to enjoy the benefits of a rental income without driving yourself crazy over the details. Not only will it improve your quality of life, but it can also help to keep all of these other tasks organized, as well.
They Know the Law
While any good landlord should be familiar with local landlord laws, a good property manager is intimately familiar with all of the details of the law. This can help you avoid legal exposure, while also helping you through the messy process of eviction if the need arises.
You'll Find the Right Tenants
Finding the right tenant for your property is important—and difficult. Property managers have experience in finding ideal renters; with their marketing efforts, they typically have a much deeper pool of applicants to choose from. With better tenants, you won't have to worry about potential property damage or missed rent payments.
You'll Make More Money
Hiring a property manager will help you make more money over time. Your property manager will help you set the right rent price, keep your properties occupied, streamline rent collection, and find vendors' best prices. These savings more than make up for the price of hiring a property manager.
If you're looking for the right property management company, contact Reliable Property Management, Inc., today!