As a rental property owner, the last thing you want is an empty unit—every day without a tenant is a day of rent lost. But how long does it take to get your property ready for a new renter?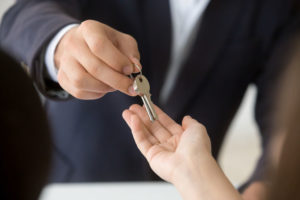 The answer to that question depends on the specifics of your property. Here are some of the things you need to consider when assessing how long you should expect the tenant turnover to take.
Previous Tenants
Generally, the longer a tenant has lived in a property, the more likely it is that you'll need to do some work. Painting, cleaning, and minor repairs are almost inevitable, and there's a higher likelihood you may need to make some significant repairs as well.
Upgrades and Repairs
Some minor repairs are always going to be necessary. Window screens, caulk and grout repairs, and fresh paint are all common fixes. Each one will add time to your turnover, especially if you're the only one doing the work. Expect painting to take about 8 hours per room.
Cleaning
Even the cleanest tenants usually won't get everything, and it's best to factor in time for professional cleaning, especially if you have carpeting. Most cleaning services can cleanse property in an hour or two, depending on how dirty the unit is.
Safety and Security
One key part of tenant turnover is ensuring the safety of the new tenants. Changing locks and testing smoke and carbon monoxide detectors shouldn't take long, but they definitely need to be done before turning over your keys.
When all is said and done, your turnover could take as little as 24 hours or as much as 10 days, depending on the amount of work to do. At Reliable Property Management, Inc., we'll make sure your turnover goes as quickly as possible so that you won't lose money on vacant properties.