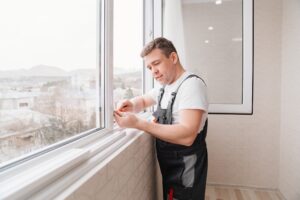 As a property owner, it's important to have a clear grasp of your legal responsibilities versus those of your tenants. Looking at how landlord and tenant laws in Maryland address repairs and maintenance will help you make this differentiation. A little research will keep you from wasting time and resources on repairs that are your tenant's responsibility. 
What Is the Landlord's Legal Responsibility?
According to the Baltimore City Department of Housing & Community Development, a property owner must maintain a safe and habitable dwelling for their tenants. This means the landlord is responsible for repairing issues that pose a hazard to the tenant, including faulty wiring, malfunctioning appliances, or black mold.
What Is the Tenant's Responsibility?
In short, the tenant is responsible for repairing any damages they cause themselves. This might include damaged paint and walls, carpet stains, or scuffs on tile flooring. Additionally, the tenant bears responsibility for basic maintenance tasks, such as replacing a light bulb or cleaning the HVAC system's air filter.
Is It a Good Idea to Offer Rent Deductions for Repair Services?
While it's not uncommon to find property owners who offer rent discounts to tenants for performing their own repairs, such an arrangement can create a difficult legal situation. If there's a dispute, a simple agreement can lead to a court hearing, which can cost both parties more than they bargained for.
If you want to form this type of agreement, both parties should sign an employment agreement independent of the lease agreement. A separate agreement will ensure the tenant is fairly compensated while guaranteeing that you can still expect an on-time rental payment while the dispute is being settled. 
Get Help with Your Property Management Responsibilities
Reliable Property Management, Inc. can save you time and money when it comes to communicating with tenants and managing your rental property. Call us today at (443) 869-3799 to learn more about our services.