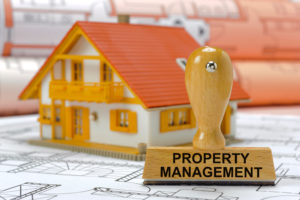 Renting through a property management company is a great idea for many reasons. There are similarities and differences between landlords and property management companies, so it can be helpful to know why so many people prefer renting through a neutral, third-party property management service.
These companies often take care of a range of duties for rental properties. The benefits for tenants include:
A Single Point of Contact
The biggest advantage of renting from a property management company is having a single point of contact for any questions or concerns you might have, from pet deposits to maintenance and repair needs. 
Property managers handle complaints and work with a tried-and-true group of vendors for maintenance issues, repairs, cleaning, and similar duties.
An In-Depth Knowledge of the Property
Property management companies often create lease agreements, collect rent, and prepare vacant units for new tenants. With a team of qualified experts, you'll know that you have someone to turn to if questions arise about your rental home.
Fair Rental Prices
Property management companies perform neighborhood evaluations and additional research on comparable properties that are nearby to set rental prices. As such, you'll always know that the rent you pay is fair and comparable to other units in the area.
Code Compliance
There are many codes, regulations, and laws that property management companies have to stay up to date on. This ensures that the home you will be renting is always in compliance, and as safe and clean as possible.
Convenience
The best property management companies offer tenants an online portal through which they can pay their rent, enjoy accurate and immediate real-time recordkeeping, and view digital copies of leases all in one place. 
If you're looking to rent a home through an excellent property management company, contact Reliable Property Management, Inc. today at 443-869-3799!