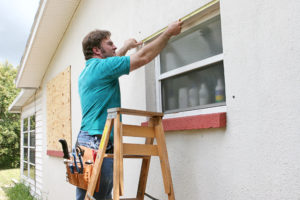 For vacation rental property owners, hurricanes present one of the biggest dangers to your investment. But with careful planning, you can protect your property against tropical storms. 
Here are some useful tips for getting your property ready for hurricane season:
Use the Right Materials
Your investment property should be prepared to withstand the strong winds of a hurricane before the storm hits. Install windows or shutters that are rated to withstand impacts, and make sure all doors are hurricane-rated as well. 
It is also a good idea to have your property management company check the property annually to remove any trees that could put your property at risk.
Have a Hurricane Plan for Tenants
Any tenants renting your property need to be aware of your storm preparation plan. Put together a hurricane checklist outlining what they'll need to do to defend the property against storm damage. Once the storm is over, you should contact your tenants to make sure that everyone is safe.
Update Your Insurance Policies
Before every hurricane season, you should check your insurance policy and ensure it's valid and up to date. Your policy should cover all damage that might occur to your investment property, including any upgrades you may have added. You'll also want to make sure you have flood coverage if the property is located in a vulnerable area.
Take a Lot of Pictures
Pictures are an important part of filing your insurance claim and make the process much easier. Make sure to have photos of your property that were taken before the storm; this way, you can prove what damage is due to the hurricane. 
Get Property Management Help in Baltimore
Need help preparing for hurricane season? At Reliable Property Management, we'll provide the services you need to protect your investment property and keep it running smoothly. Contact us today for more information.