Thank you for your interest in the COVID-19 Temporary Rent Support program being provided by the City of Baltimore.  This program is being launched to assist renters who have lost income because of COVID-19.  The program will support eligible renters by making rent payments to landlords.  The application period is from July 1, 2020 – July 13, 2020.
Funding is limited.  Not every applicant will receive rent support. 

To be eligible:
You must rent an apartment of house in City of Baltimore
You must have a valid and current lease signed by your landlord, or documentation of a tenancy arrangement
You must have lost income because of COVID-19
You must have been fully paid-up on your rent as of March 31
Your landlord must have a City rental property license valid during the period from April 1 through June 30
You do NOT have to have been diagnosed with COVID-19 to be eligible.

You must also meet these income guidelines: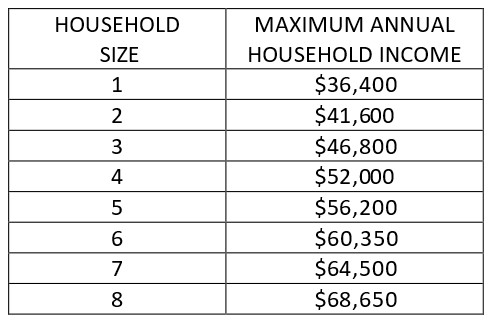 ---

You are NOT eligible if:
You live in public housing
You receive other government rental assistance (Section 8, Housing Choice Vouchers, etc.)
You live in a State assisted building
You have unpaid rent from before April
You are in the process of being evicted for prior COVID-19 missed rent payments
---

CLICK HERE for information on how to apply.
Related Documents
Covid-19 Temporary Rent Support Fact Sheet